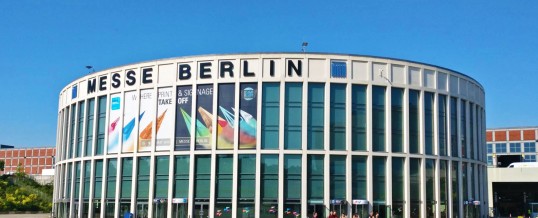 FESPA Global Print Expo is the most important exhibition in Europe for the sector of screen printing, digital textile printing and large format printing, with over 700 exhibitors spread across 10 halls.
This year Chiossi e Cavazzuti has reconfirmed again as a key player during the biggest event dedicated to the printing professionals.
Our machinery have worked non-stop in several booths throughout the show.
For the first time, the official FESPA booth has shown our drying system with drawers "DIDO" during live tests with the most recent printing systems, confirming once again the high quality and reliability of our machines.
Two "DUAL 1200" tunnel dryers have been matched with high production digital machines from our partners BROTHER and KORNIT.
Three dryers with drawers "DIDO SHOP" were displayed respectively by our Greek partner POLYPRINT, our German dealer Heinz WALZ and by our own stand.
Finally, two folding and packaging machines "SPEEDY-T" never stopped attracting the interest of bystanders, both in Chiossi e Cavazzuti and KORNIT booth, becoming protagonists alongside the most famous digital printing presses.
We deeply thank all the Distributors and Partners that work with us on a daily basis and all the visitors that spent their time to visit us and came in contact with our great range of products.
Share