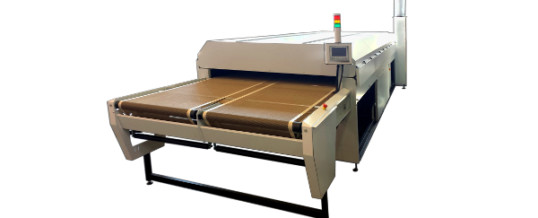 The research and development team in Chiossi e Cavazzuti is constantly working to find new solutions in this dynamic sector.
Our last project is the Dryer GRIFF, a gas oven with high air circulation.
The temperature is regulated by a precision thermostat that drives a modulating premixed burner. The flame is then always present and its intensity varies in function of power demand. Hot air circulation is particularly accurate
and use reversed blades fans, with high efficiency and low noise. The outflow nozzles send the air onto the product in a perpendicular and high speed way.
Dryer GRIFF is a product designed for industries with high quality and production necessities.
For further information and technical datas visit the product page here.
Share