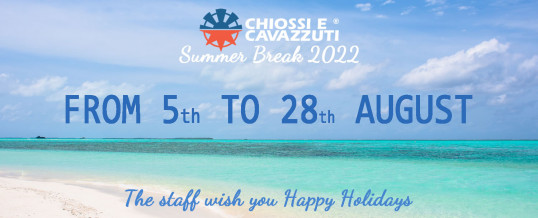 To all our Esteemed collaborators,
We want to inform you that our Company will be closed in August from the 5th to 28th included.

Right now we are in a planning stage for October/November/December 2022 production.
We want be ahead and schedule at best our future production to meet all possible requirements
Therefore we kindly ask if you have business in definition ...
Continue Reading →
Share