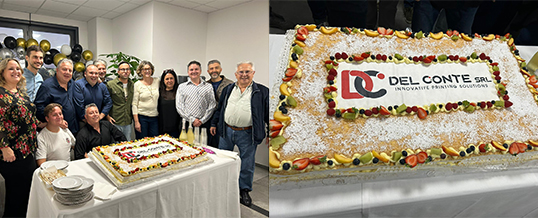 Del Conte, historic partner and retailer for Tuscany of Chiossi and Cavazzuti ovens and products, has inaugurated its new headquarters in Via Vittime del Fascismo16/18/20 – 50053 Empoli (FI) – Italy.
Innovation, competence and quality are the ingredients for this success that continues over time, and which is a good omen for the new goals to be achieved together.
The best and most sincere wishes to all friends in Del Conte.
https://www.facebook.com/photo?fbid=813704800762596&set=pcb.813704867429256
https://www.facebook.com/photo/?fbid=828607425936542&set=a.190222499775041&locale=it_IT
The Chiossi and Cavazzuti team.
Share