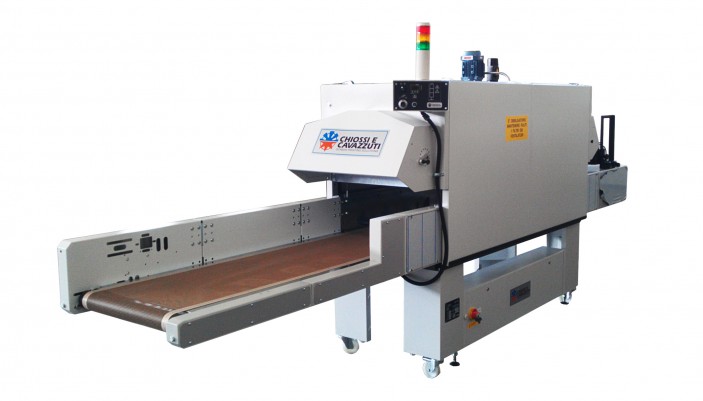 Hot air dryer for small objects
Gallery
Features:

Ace 600 is a tunnel dryer with high air circulation.
It is been designed to dry and heat small/medium size object up to 200°C.
Electric heating was chosen because it involves lower installation cost and maintenance problems.
The conveyor belt is placed over metal support plates to prevent that the weight of the products loaded will bend it.
Tunnel height can be adjusted between 221 to 296 mm.
Advantages:

In the heat chamber the temperature is uniform and constant on both sides and the center, adjusted by a precise thermostat and by a long lasting static relay control system; in this manner the temperature never exceeds the set value.
Heavily insulated mineral-wool fiber structure results in a cooler workplace and cool to the touch external skin. Remarkably it reduces both power consumption and heat dissipation.
The entire machine is protected with circuit breakers and thermostats to prevent electrical and heating failures: the digital control panel has also a detailed alarm history chart to improve the safety and the maintenance for extended working periods.