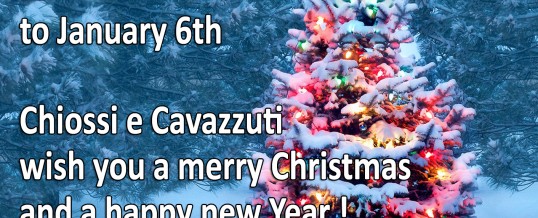 Dear Friends and Partners,
We inform you that our company will be closed from December 24th to January 6th 2021.
The year that is about to end has undoubtedly been one of the most difficult we ever had to face.
For this reason we must not forget Christmas as a moment of sharing, everyone need a little joy in the present and hope for the near future.
The Staff of Chiossi and Cavazzuti wish you a Merry Christmas and a Happy New Year!
Share