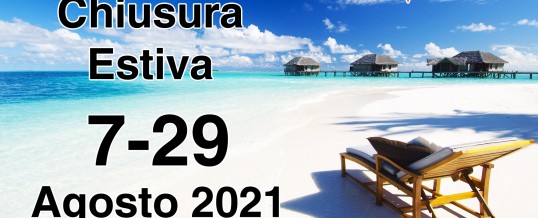 To all our Esteemed collaborators,
We want to inform you that our Company will be closed in August from the 7th to 29th. 
Right now we are in a planning stage for September / October 2021 production.
We want be ahead and schedule at best our future production to meet all possible requirements
Therefore we kindly ask if you have business in definition phase or any further request.
As you may know, all over the world raw materials and various components have increase up to 40% .
CHIOSSI E CAVAZZUTI took the decision to freeze the price of all its products until the end of 2021.
In thanking You for the excellent work, we are asking if you have any advice, suggestion or new request to be able to improve again.
Sincerely,
The Chiossi e Cavazzuti TEAM
Share